WELCOME TO FIDEm
medal/sculpture to commemorate FIDEM in Belgium 2016
A call for medals has been launched by the Belgian delegate. Dead-line to sign in to participate at the workshop: 15th April 2015.

---

fidem interim meeting 2015
The interim meeting will be held between 17 to 19 July 2015 in the city of Leuven/Louvain (Belgium)
---

in memoriam - Helder Batista (1932-2015)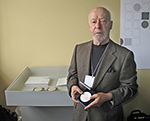 Photo: Gabriel Hildebrand, 2004
---

13th International Symposium of Medals - slovakia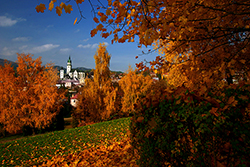 ---

THE BAMS STRUCK MEDAL AWARD
is a new award put together by BAMS and medal manufacturer Thomas Fattorini.
---

XXXIV fidem congress 2016
The medals should be sent to Belgium before 15 November 2015.
---
MEMBERSHIP 2015
Do you wish to become a member of FIDEM or do you want to renew your membership for 2015?
---
international MEDAL EXHIBITIONs
---

the WEBSITE
The FIDEM website got a new look: more pages to explore, more information about international medallic art, easier access to news: old and new, and much more can be found on this website. There might still be some pages with some problems and some pages are still under construction. If pages are not running properly, if you have news or or if you have other suggestions for the website, contact the webmaster, Marie-Astrid Pelsdonk, on the following e-mail: fidem_webmaster@yahoo.com